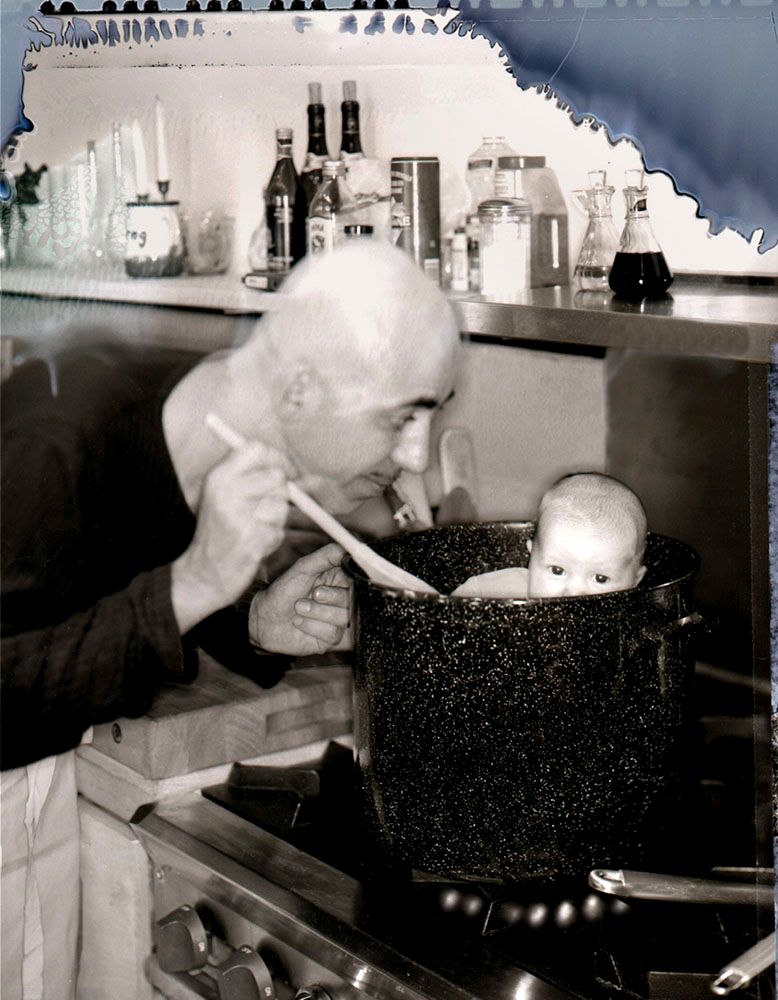 Growing up in Paris on the famous Place du Tertre in Montmartre, Albert Delamour remembers his grandmother and aunt's homes being full of paintings and sculptures from the early 20th century. Some of these artists were even family friends. Influenced by the greats like Picasso, Renoir, and Klimt, Delamour has created a timeless technique that stops us in our tracks, evoking a variety of emotions all from a single image. His technique is a layering process that evolved from years of experimenting with precious materials, and a passion to invent new ways to showcase photography and tell stories. It consists of layering several coats of silver and gold leaves, and a final coat of lacquer. This unrivaled combination paired with his secret touch leaves behind a liquid-glass luminescence, making each piece come alive in its own dimensional way. It has the power to mirror the past, present, and future.
But this is not just a technique. It's what sets Delamour apart. It's his trademark, keeping him in the lineage of the old masters that have inspired him since his youth. From the impressionable age of sixteen, he started photography and never stopped. Trained at the Louis Lumiere School of Cinema, he worked with esteemed photographers in France, ultimately inspiring his own self-teaching. With the pursuit of light at the heart of every Delamour creation, his process creates pieces that react with the environment, bringing depth and life to every layer, living on as a window to his wonderment."
Michele Mariaud, New York
Education:
1980-1982: Air force school, France.
1982-1983: Louis Lumiere, school of Photography & Cinema
1983-1985: Study under the tutelage of master photographer Henri Coste
1998: New York University, school of Filmmaking
Selected Exhibitions:
2018:
- Market Art+Design, Bridgehampton, NY
-TOAF, curated by SAATCHI Art, Brooklyn, NY
- SITE's Surrealist Drawing Spectacular, Santa Fe, NM
- Art Market, San Francisco
2017:
- Market Art+Design, Bridgehampton, NY
- Solo show "Outside The Frame", Michele Mariaud gallery, New York
- Art Market, San Francisco
2016:
- Scope, Miami Art Basel
- Texas Art comtemporary
- Market Art+Design, Bridgehampton, NY
- Art Market, San Francisco
- AAF, New York
2015:
- Scope, Miami Art Basel
- Art Market, San Francisco
- AAF, New York
- Toronto Art fair
- Market Art+Design, Bridgehampton, NY
- Group exhibit, Michele Mariaud gallery, New York
2014:
- Aqua, Miami Art Basel
- Solo Art show, Icons" Michele Mariaud gallery, New York
- Select Art fair, New York
- West Palm beach Art Fair
- Hong-Kong Art fair
2013:
- Architectural Digest Design show, New York
- Wonderland collection, Art Hong-Kong
- Cut&Uncut collection, Palm Beach Art Fair
- Icons series, Fotofever Paris
2012:
-"Wonderland", Art Singapore
-"Golden Time", Art Fair New York
2011:
-"Wonderland", Fotofever Paris
-"Rolling SnowBall2", Quan Zhou Art University, China
-"Cut&Uncut" Art Brussels, Belgium
2010:
-"Envolees", AAF New York
2009:
"Through the Looking Glass", AAF New York
-"Commodity Fetishism", True Art Union Gallery, Xiamen, China
-"Through the Looking Glass", Chinese European Art Center, Xiamen, China
2008:
-"Envolees", Living with Art gallery, New York
2005:
-"The Collection", curated by Giovanni Rossi, Miami, FL
-"Croisements Paralleles", Living with Art gallery, New York
2004:
-"1002 project", Calvin Charles gallery, Scottsdale, AZ
-"Designed by Nature2", Aspen International Art gallery, Aspen
2003:
-"Art Garden Fantasy", ART+ Gallery, Coral Gables
-"Designed by Nature", Aspen International Art gallery, Aspen
2002:
-"Kodak Youth", Kodak Billboard, Times Square, New York
-"Collaborations", at the National Arts Club, New York
-"SpringTime", at Henry Bendel Fifth Ave., New York
-"Designed by Nature" Poltrona Frau, Miami
- Firmenich Fines Fragances headquarters, permanent collection New York
2001:
-"Kodak Youth", Kodak Billboard, Times Square, New York
-"Designed by Nature" Poltrona Frau, New York
2000:
-"Who is my ennemi" Paris-Photo, Carré Noir gallery, Paris
1999:
-"Who is my ennemi 2", Cite Internationale des Arts, Paris
-"Who is my ennemi 1", collaboration with artist Andrei Molodkin, Chapelle Saint- Louis de la Salpetriere, Paris
Art Videos: www.seditionart.com/search/albert delamour